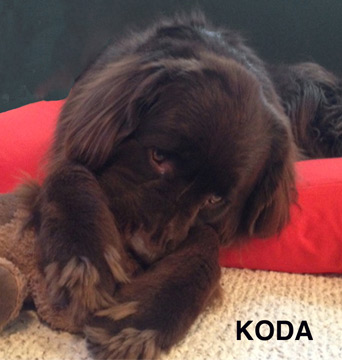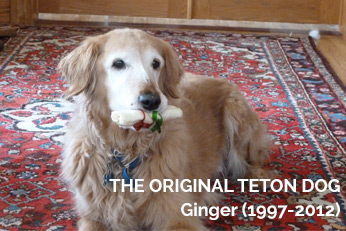 TETON DOG is a small, family owned company founded in 2013 by University of Utah professor and scientist, Kevin Strait and his sister Lynn Between the two of them, Kevin and Lynn have over 75 years of dog ownership.
Kevin lives in Park City, Utah, and his snow-covered dog made for a wet, smelly dog bed during most of the year. Lynn was searching for a washable, waterproof, hypoallergenic bed for the family Newfoundland, who had recently undergone knee replacement surgery. Neither was able to find a solution for their pet problem.
There needed to be Better Dog Products that weren't designed to fall apart and be disposable, but instead were easily cleaned to eliminate "Doggy Odors". Something that not only helped keep your house clean, but looked new and stayed new for years!! No more dog beds that smelled after a month because it couldn't be cleaned. No more stinky dog beds tossed into the landfill every Spring. There had to be a better way!!!
Combining Kevin's scientific smarts with Lynn's knack for sewing, these siblings were able to put their heads together and create Teton Dog's full line of Waterproof Nanopore Dog Products. Waterproof NanoPore products are NEVER chemically treated so they are safe for pets and the environment. The Waterproof NanoPore's membrane STOPS not only liquid but also dirt, dust, mites, fleas, pollen allergens and even dog hair from penetrating into the insert. A toss into the washing machine and dryer, and our Products stay looking Brand New. Kevin and Lynn had created the only 100% Waterproof, Washable Dog Products Manufactured in the USA and designed to last for years.
We proudly offer Guaranteed, Exceptional products designed to Last, Environmentally Friendly, and you Still Love Years Later.
All our products are made in the USA
Manufacturer Direct Savings
"I used to buy 3 dog beds a year because they would smell so terrible.  Now, I just wash the cover and the insert still looks brand new after 6 months of constant use!"
Cindy, Buckley WA